Read more

July 04, 2023

HOW TO PREVENT MOTH DAMAGE

The 'M' Word

D...

April 05, 2023

 

HELPING YOU ENJOY FINDING THE RIGHT RUG FOR YOUR HOME

With over 60 years of experience, we are on hand ...

September 16, 2022
GIVING A LITTLE SOMETHING BACK
0 comments / Posted on by Clare Jennings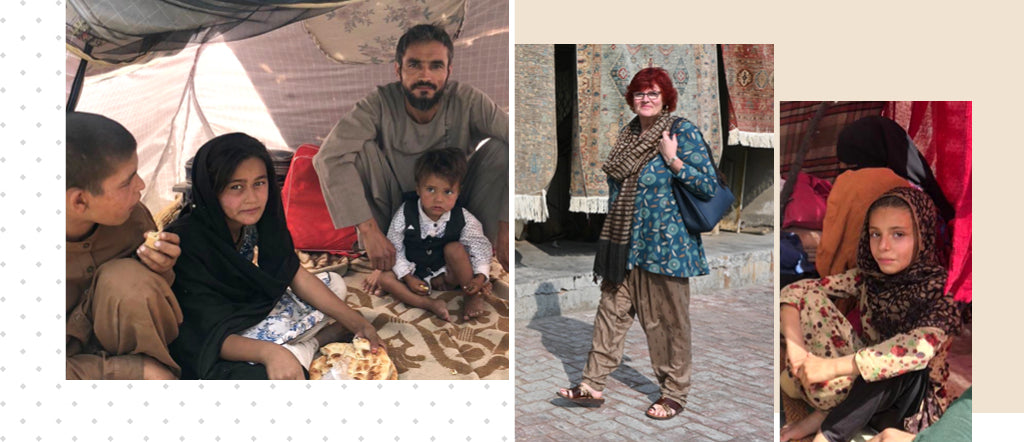 HOW WE SUPPORT OUR WEAVERS
We are committed to the continual support of our weavers and their families and have made contributions through many fundraising campaigns. Find out more about how we support them directly through our longstanding relationships with our suppliers. 
Our industry, and in fact our business, would not exist without the hardwork of the weavers in Afghanistan. Therefore, it's no surprise that the country, and it's people, is something we hold dear and are immensely passionate about.
Jennings Rugs' fundraising efforts have been centred around our Afghan weavers for many years as they traverse a turbulent political and socio-economical environment. Our close relationships with suppliers have enabled us to ensure money is spent directly on our weavers. These relationships enable us to work together to identify the best way to cater to the real needs of people.
For example, last year, a harsh winter left many unprepared so instead of food, we asked our men on the ground to source coats, hats, scarfs and other warm clothing to help.
This year, the money we have raised is being used to deliver food parcels to over 200 families. They have had terrible drought in Afghanistan this year and lost so many of their crops. We arranged for food parcels to made up which includes 15kg rice, 5kg cooking oil, 4kg kidney beans, 3kg chickpeas and 3kg of lentils. This will typically last a family of 4 to 5 people between 12 – 15 days.
"I get to see where every penny of our money goes to, to the villages where the weaving is done, getting to the people that need it most."
0 comments
Loading...
is added to your shopping basket.
is added to your wish list.
Close